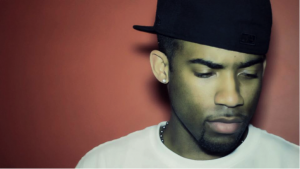 Its been said that hard work beats talent when talent doesn't work hard. But what happens when these two worlds collide? When talent and ambition meet and motivation and genius intersect, the direct result is nothing short of victory! On todays music scene its rare you come across an artist who possess both attributes. But Hip Hops' newest sensation "NatStar" proves to be the exception to the rule. With a smooth plus lyrical flow, fresh content and most importantly dope music; NatStar is the new name you should know. Nat is fresh off an overseas tour and his latest single "Ball Don't Lie" is approaching half-a-million views on YouTube. To say NatStar kills everything he touches would be a contradiction because the NC born star actually brings life to the beat!
Join me in this one on one interview with the future of Hip-Hop and get to know the man behind the mic!
JGlenn: Tell the viewers a little bit about NatStar:
Nat: NatStar is a triple threat artist who raps, sings and produces his music. I'm an artist who chooses to write and make songs about personal experiences and to influence others instead of sticking to the status quo.
JGlenn: when and why did you decide music was your calling?
Nat: Decided almost 20 years ago after a major performance and the response I received. The feeling I got from the fans made me want and understand that this was my calling.
JGlenn: What are your fondest musical memories?
Nat: Performing and opening up for Brandy as a kid. Signing with an being mentored by Ski Beatz as a teenager.  Getting the opportunity to perform overseas in Asia as well as Poland and Switzerland on multiple occasions.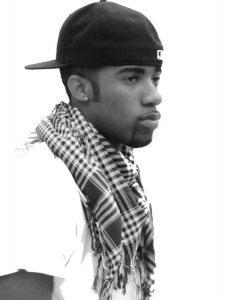 JGlenn: Which famous musicians have you learned from?
Nat: Rap wise, I'm highly influenced by Jay-Z, Nas, Kanye West and a few others. My production is influenced by producers such as Pharrell, Timbaland and Dr. Dre.
JGlenn: What's one CD/Album you cant live without?
Nat: Dr. Dre – The Chronic
JGlenn: You were recently on tour. Can you tell us more about that and the experience?
Nat: Yes, I was on a 6 month tour in Singapore and it was a unique experience. Performed 4-5 nights a week in front of hundreds of fans a night. I enjoyed it. I got to learn a different culture in the process of doing what I enjoy and gaining new fans.
JGlenn: How do you balance your music with other obligations with everyday life?
Nat: It's a process i'm still learning lol. I just have to prioritize everything properly and make sure it all gets the fair attention it deserves.
JGlenn: Hip Hop is such a competitive sport, How do you feel about competition?
Nat: I love it. It drives me to write and deliver better everyday. I want to be the best, not just a good rapper. I want to be the best.
JGlenn: I've watched your video "23" several times and know the obvious influence behind this record but tell me, who wins one-on-one, Michael Jordan or LeBron James?
Nat: Jordan hands down (laughs). Jordan has too much mental toughness and skill. Lebron has more natural talent but Jordan would overcome it
.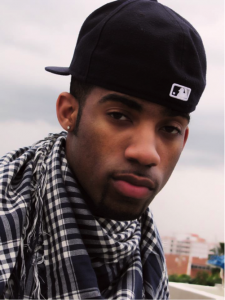 JGlenn: You've been in the music world practically all of your life, what advice would you give to beginners in the game?
Nat: Create your own lane and use the resources you have at your disposal (i.e. internet) to get ahead as much as you possibly can.
JGlenn: What's next for NatStar?
Nat: More dope music, more show opportunities & more chances to gain more fans!
In an industry where everyone tends to sound the same, Nat paves his own lane with a creative flow, rock-solid production and original content. Keep your ears to the street and your eyes open – This star is definitely on the rise…
NatStar's latest single "Ball Don't Lie"  
 Check out more from NatStar below:
https://soundcloud.com/natsocold#_=_
https://www.youtube.com/user/NatSoCold