I spoke to Michael Strippoli the lead guitarist for Orlando based alternative Rock band Leaving Haven. Leaving Haven began in 2010.
On June 22, 2012, Leaving Haven released their first album, "BAD LUCK GLORY" at the House of Blues in Orlando, FL. Gathering enormous positive response, the band soon had an opportunity to set out on a nation-wide tour to promote the album. The tour lasted thirty-four days and took them through twenty cities across the country.
Lee: Who produced your songs?
Mike: Brett Hestla (Dark New Day, Creed, Framing Hanley)
Lee: How many records have you released?
Mike: We have released 1 EP and are currently releasing 1 single every month.
Lee: When was the latest release?
Mike: Our latest release was "Hat In Hand"  and it was released in October of 2014.
Lee: Track we can listen to?
Mike:
https://soundcloud.com/leaving-haven/hearts-arrows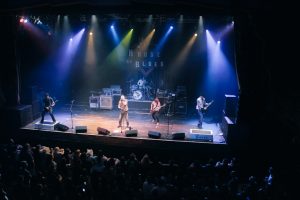 Lee:  What are the venues where you typically perform?
Mike: We typically perform at the House of Blues, Club Firestone, and the Haven Lounge.
Lee: Any notable highlights?
Mike: To date, some notable accomplishments have been playing with 3 Doors Down Earth Day Birthday 20, Earth Day Birthday 21, The Daily Buzz morning show, House of Blues – Orlando, Yo! Gabba Gabba Live, and WPRK Local Heroes. They have also been featured on NFL Network, SPEED Channel, WJRR's Native Noise, and in various college arenas across the country.
At this time, Leaving Haven has just finished recording with Brett Hestla Productions and have kicked off a new campaign releasing one single a month for the foreseeable future. Thus, always providing their fan base with new music on a consistent basis. You can find their music at leavinghaven.com, iTunes, Reverbnation, CD Baby, Spotify, and all social media outlets.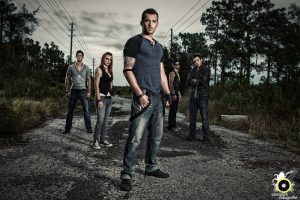 Lee: Who are the band members and what do they play?
Mike:
Trevor Hastings – Vocals
Michael Strippoli – Guitar
Luke Melsenti – Guitar
Madison Macko – Bass
Benjamin Melsenti – Drums
Lee: Have you showcased for a music label?
Mike: No we have not.
You can contact Leaving Haven @:
Peter Morris- Manager pmorris@leavinghaven.com