I was speaking with Richie Haines, a true down to earth, southern folk/soul singer  hailing from Johnson City, TN.
Richie Haines is multi-talented but loves to use the gift of music to speak to the hearts of any soul that will lend an ear.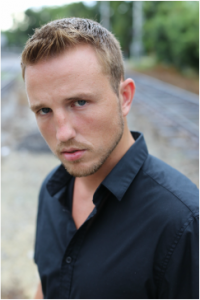 Jeremy: Do you believe that your hometown shaped the art you make today?
Richie Haines: This is usually the first thing people tend to ask when meeting me. Maybe it's the southern accent lol. True to my accent I am a southern boy from Johnson City, TN, a place known for its deep roots in music. Mostly country and folk but it has grown into a diverse scene. I never quite grabbed a hold of the country sound, which is shocking to most considering my accent. But, I think anyone would be a liar to say that where you're from doesn't shape your art. Even if it's in a different way that you would expect, it plays a big role in you as an artist. The thing it has inspired in me the most is work ethic and just the raw enjoyment of playing music as a form as expression. There are so many regular working class people in that area who are super talented musicians and singers. It has helped me understand that if you want something you have to put in the work and make the sacrifices to obtain it. It has helped me to not become the stereotypical lazy artist type lol.
Jeremy: How did your childhood inspire your sound?
Richie Haines: As a kid I grew up around music. My mom played piano and lead worship in church. Her style was old school southern gospel with a blues and black gospel flair. She can make you cry with a slow gospel ballad and make you jump out your seat with some fiery gospel soul music. I didn't realize how big a part this would play in my music to later on. I started playing guitar at fifteen, by ear. Surprisingly my first musical influence was Nirvana. I learned how to play guitar by watching Nirvana unplugged over and over again. I don't know that it holds any significance in my music now but it is what inspired me to start playing.
Jeremy: When did you first know you wanted to be an artist/musician?
Richie Haines: I have always been a big dreamer so ever since I picked up a guitar I had big dreams of becoming a rock star. But, honestly it was more of me playing make believe and escaping reality, then a true passion to be an artist. It was around eighteen when I discovered a true desire to want to share what I had created. In the simplest form I guess that's what being an artist is. Up until that point no one knows that you're an artist but you. I had been writing music since I was fifteen but just as a way of expression and escape, trying to handle the emotions of going through a divorce and being a teenager. I wrote a couple love songs at eighteen and recorded them at my friends house who had a sweet little home studio set up for the time (2002). That was the turning point. I couldn't believe how good it sounded and it created a hunger to write and record more music.
 Jeremy: Tell us a little about what your music represents?
Richie Haines: I feel like my music represents everyday people longing for love, happiness, and truth. I don't write to sell or be marketable but I write to express. I hope that I can continue to make a decent living doing what I love but if I never make another dime I will still create. I want it to speak for itself. I'm not looking for a gimmick or a quick way in. My music represents the people out there doing it because they love it. What ever it is they're doing. Dreams come in many shapes in sizes. My music represents the people who are brave enough to chase their dreams but bold enough to do it with integrity.
Jeremy: Where do you see yourself 5 years down the road?
Richie Haines: I learned a long time ago to have a vision but at the same time you have to be open to things looking a little different. I can tell you where I would like to be in five years. I would like to be in a financial position to be totally self sufficient in my art. I love working with other artist and people in the industry don't get me wrong, but at the same time I don't wont my art and dreams to be dependent on someone else's backing. It was this train of thought that inspired to learn other instruments so that I could play every sound I was hearing in my head. I want to create my own way defined by my own rules. I have so many dreams and Ideas when it comes to music and film, and I see myself getting closer and closer to those dreams becoming reality. I truly believe that the next five years are going to be explosive for me as an artist and things have already began to head in that direction.
 Jeremy: Where have you played And which show was your favorite?
Richie Haines: I haven't played anything worth too much bragging about. Mostly coffee shops and bars but I have had the pleasure of opening for and working with some great musicians and singers. One venue worth mentioning is the world renowned Carter Fold in Hilton, Va. Its been said that I was the first electric act to play there. I've had the pleasure of playing at a few universities and festivals such as Bristol's Rhythm and Roots festival. One highlight in my music career thus far was opening up for Phil Taylor and his band Future Leaders of the World. They just happened to be passing through Orlando and heard me play at an open mic. They invited me to open up for them the next night in Cocoa beach. Being a student at Full Sail University the past couple years hasn't allowed me the time to play too many shows but I did make the finals in the talent show they hold both years. Which is becoming a bigger production each year. Last years winner was Gabriel Valenciano. That's one name to watch out for. He's already went on to do some awesome things. I have to say last years performance at Full Sail has been one of my favorite experiences playing live so far.
Jeremy: Awesome! Do you have any projects out? Or are you in the midst of creating?
Richie Haines: I did a folk music project years back that gained some local respect in TN, under the band name Soh-jurn. Working on that album is what really got me interested in learning the art of recording. I've been recording my own music ever since. Currently I'm working on my debut solo album titled 10 Songs about you. You can expect it to be released in the next few months. It's infused with sexy R&B, Soul, Funk, and Pop. This album has been completely recorded, mixed, and mastered in my bedroom studio. A lot of pajama sessions. It's been challenging at times but a very fun project. I have some singles available for listening pleasure from this album @ RichieHaines.com
Jeremy: How do you like to prepare for a show?
Richie Haines: I tend to be the kind of person who never does the same thing the same way twice. So I don't really have any cool or funny rituals before my shows. The biggest part I take into consideration when preparing for a show is my resources. My preference is to play with a band but it can be challenging to coordinate practices and to get things sounding tight if you're not playing regularly. I'm taking a little time off from playing out till this album is complete. After that I will focus on getting a band back together and playing these new tunes.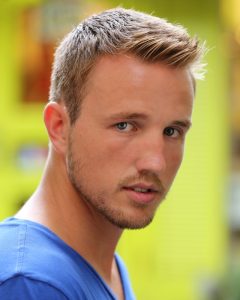 Jeremy: What's your greatest career accomplishment?
Richie Haines: Honestly finishing college was a huge accomplishment for me. Not that it plays a big role in my music but it has given me a better vision of a obtaining and sustaining a career in this industry. Which is kind of hard to define these days especially since the death of big record labels and huge budgets. You kind of have to be a one-stop shop if you want to make it in the music industry. It has given me the push and courage to learn many different jobs and roles with in this crazy industry.
Jeremy: Today if we looked at your Ipod who would you be listening to?
Richie Haines: You would probably laugh because I mostly listen to old school R&B/Funk. You would see names like Al Green, Marvin Gaye, MJ, Prince, D'Angelo, Hall and Oates, James Brown, Bob Marley. There are really only a couple new artists that I'm into. My favorite in the past few years has been James Blake, Allen Stone, Miguel, and Vulfpeck.
Jeremy: Are there any other projects outside of music that you would like to tell us about?
Richie Haines: I have been heavily involved with music for a long time. I have been on both sides as an artist and performer but also an accomplished audio engineer. Being on the production side has offered me other opportunities within and outside the industry in the field of audio. Recently I started doing audio for a big television network. Its jobs like these that allow me to continue to be around audio and entertainment. It beats any day in an office and my understanding of sound continues to grow. Outside of the music and audio industry I have revisited one of my first dreams, which is being a film actor. I can't believe how fast it has taken off in just a couple months. I'm just enjoying the ride. There have been times in my life where I've worked very hard just to take one step forward but this seems to be a time when the wind just picks you up and you go…
Thanks for sharing with us and again…check out Richie's Web page @ www.RichieHaines.com