KILL THE SOUND is a female-fronted Alternative/Rock band based out of
Orlando, Florida.  Through relentless playing and great fan reaction,
they have played with several national touring acts including; HUNTER
VALENTINE (Universal), SAINTHOOD REPS (Tooth and Nail), ADEMA
(Immortal Records), SILVER SNAKES (Tooth and Nail), PSYCHOSTICK (Rock
Ridge Music), BLACK TIDE (Interscope Records) and OTEP (Victory
Records); KTS have also played several sold out shows in Orlando and
been on two mini-tours. KTS is consistently being invited to play
larger downtown Orlando venues, like BackBooth, Firestone, and The
Social and are becoming well known for our high octane live show.
Kill The Sound is also endorsed by MEDALLA (Budweiser), KKrows & Rock
Gator Radio.
Lee: Who produced your songs?
Kim: Matt Johnson at Revelation Studios
Lee: How many records have you released?
Kim: We released one record and one EP
Lee: When was the latest release?
Kim: Our latest release was June 25th, 2014
http://www.reverbnation.com/killthesound/song/19972945-losing-control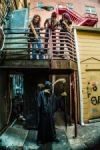 Lee: What venues do you typically perform at?
Kim: The venues we have performed at are:
Firestone Live – Orlando
The Peacock Room – Orlando
Will's Pub – Orlando
Bombshells Tavern – Orlando
Wally's – Orlando
Club 57 West – Orlando
Gaspar's Grotto – Tampa
Uncle Lou's – Orlando
West End Trading Co. – Sanford
Pegasus Lounge – Tampa
Backstage Lounge – Gainesville
Recko's Bar – Orlando
Back Booth – Orlando
Boondock Bar – Melbourne
The County Line Saloon – Melbourne
The 321 Local – Cocoa
Irene's Lounge – Tavares
The Haven Lounge – Winter Park
The Bismarck Lounge – Titusville
The Ultimate Basement – North Carolina
Caffe 611 – Maryland
The Rock Shop – North Carolina
Rackem Billards – Cape Coral
Insomniac's  – New Port Richey
Odin's Den – Winter Park
Taste – Orlando
The Local 662 –  St. Petersburg
The Brass Mug – Tampa
DelandAPalooza Festival – Deland
Scooters 4 Hooters Festival – Orlando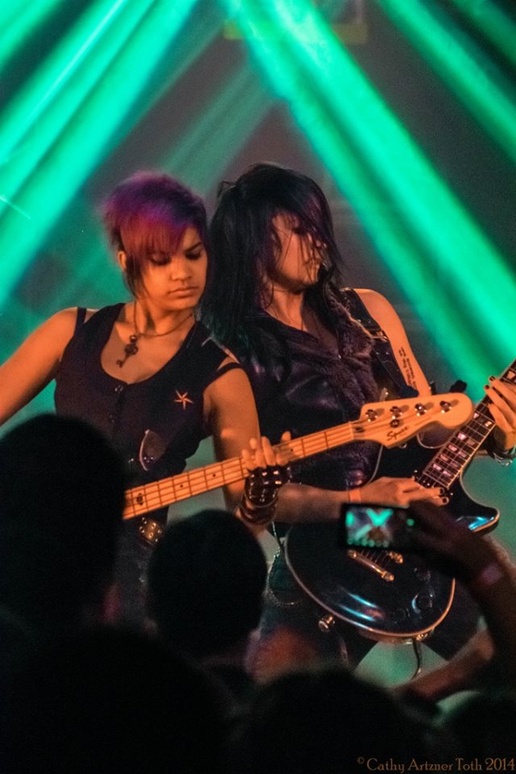 Lee: Any notable highlights?
Kim: Kill The Sound is constantly featured on WJRR (101.1 FM) and has been
featured in PureVolume. We have over 2,000 Facebook likes & over
20,000 song plays. We have played in over 30 venues and can pack in
100 people at our local club..
Who are the band members and what do they play?
Kim Acoustic- Lead Voice
Ally Sosa- Bass & Back Up Vocals
Cori Franks- Lead Guitar
Señior Dark- Drums
To contact Kill The Sound:
Band contact- Kim Acoustic. killthesoundband@gmail.com.
www.killthesound.webs.com
www.facebook.com/killthesound
www.twitter.com/killthesoundnow