Born and raised in Ohio, Hip Hop and R&B artist Blackwell has been writing and performing since the age of 15, since developing his skills of playing guitar, drums, piano, and sax. He's been largely influenced by such artists as Jay-Z, Eric B. and Rakim, LL Cool J, and Scarface.
He played gigs in the Ohio, Pennsylvania, and New York area for the last ten years and typically sells over 100 tickets per show, and plays three shows a month. He's been fortunate enough to sell over 2000 CD's in the last year. 
Currently he's performed at The House Of Blues in Cleveland, and various venues in Columbus from Alrosa Villa, Burnzie's Tavern, Skully's Music Diner, and Nationwide Arena.
Blackwell uses a mix of old and new school style in his lyrics which tackle real to life issues. He describes his style of music as, "Music to wake up your eardrum!" He's opened for such national acts as Kayne West, LL Cool J, Bone Thugs-N-Harmony, Paul Wall, Bizzy Bone, Layzie Bone, Drake, Ray Jr., and Twista.
Blackwell has formed his own production company and management, "Blakk Nation Music", that will feature new and upcoming acts of all genre of music, and continues to develop new artists and present new material. He's a valuable asset to the music industry with more yet to deliver.
Lee: Who produced your songs?
Mike: I have worked with various producers from J.D Beatz, The Beat Boyz, and Kid Flash.
Lee: How many records have you released?
Mike: 10
When was the latest release?
11/2014
https://soundcloud.com/blakknation/blackwell-tell-me-would-cha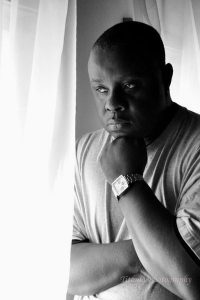 Lee: List the venues where you typically perform.
Mike: Jet Set Lounge (Tallahassee), Baja's Beach Nightclub (Tallahassee), Hamptons on King (Columbus Ohio), Nationwide Arena (Columbus, Ohio), Rehab Tavern (Columbus, Ohio), Mr. Smalls Theatre (Pittsburgh, Pa.), House OF Blues (Cleveland, Ohio), Hard Rock Cafe (Pittsburgh, Pa.), Karma (Brooklyn, NY), Jannus Live (St. Petersburg Florida)
Lee: Any notable highlights?
Mike: Just released a new CD, "Plus Size Heartbreak: The Next Affair" available on itunes, and also a new mixtape,"In Yo Face Part 2″, which includes a collab track with New Edition's Ralph Tresvant and Ronnie Devoe, with an upcoming show Dec 12th in Orlando Florida opening for Usher,
Contact:
Michael Blackwell
(850) 980-7196
Reverbnation: blackwell612
Twitter: blackwell612
Soundcloud: blackwell612